Your Order is Not Complete
Do Not Close This Page.
UPGRADE

to AdExpress Elite

W/ TEAM MEMBERS
20 New Templates, 15 New Templates every
month, 1000s of New Icons & TEAM MEMBERS to
add upto 4 people to use AdExpress with you!
Congratulations on your smart decision to invest in AdExpress!
Before you get started, here's how you can instantly unlock hundreds of extra niche graphics...
plus 20 NEW traffic-getting ad templates, and another very cool feature that will allow you to
create ad campaigns faster, and more affordably than ever.
Introducing...
Upgrade to AdExpress Elite and unlock:
1000 Extra icons
Create highly relevant ad graphics in dozens of lucrative niches, with instant
access to 1000 + niche icons across dozens of popular categories, including...
Audio

Web

E-commerce Shoping

Design and creativity

Strategy

Food and Drink

Holiday

Location

Transportaion

Buildings

Space
WITH THESE NICHE SPECIFIC ICONS, YOU CAN...
Create unique, eye-catching social media ads across dozens of different industries and niches (perfect for dabblers, testers and affiliate marketers!)

Make your ads even more relevant to your target audience, raising your click thru rate, lowering your cost per click and driving more traffic to your offers, fast!

Save $100's on graphics templates and outsourcing
And we're still not done! You're also getting...
15 New Ad Templates Every Month for
Next 12 Months!
Every month, for the next 12 months, I'll be sending you brand new, proven, tested ad templates
you can immediately use to create eye-catching ads in seconds, for all kinds of new offers.
Plus 20 brand new templates

you can use right now, today!
Yep, that's right you'll also instantly unlock 20 new ad templates from day one,
as a secret bonus for upgrading to AdExpress Elite today!
. That gives you a total of 20 additional, proven, traffic-getting
ad templates at your disposal.
. These bonus ad templates would cost hundreds of dollars to
outsource, but they're yours free, when you upgrade to
AdExpress Elite today!
PLUS, YOU'RE ALSO UNLOCKING...
Team Members
Now you can outsource your ad creation to your team members or virtual assistances! With Team Members, you can assign up to 4 virtual assistants or team members to access your AdExpress account and create ads for you.Ad creation doesn't get easier than this.
Don't pay for 4 copies of AdExpress! Now you can allow 4 team members to collaborate, all under one license.
WITH
TEAM MEMBERS,

YOU CAN ...
Save even more time and let others create your ads for you, while you sit back and watch the traffic and sales roll in!

Scale up ad campaigns faster than ever (perfect if you're targeting a red hot trend and want to beat the competition)

Quickly turn on the traffic for dozens of websites and offers (perfect for agencies who work with multiple clients)
WARNING:
This is a one-time only offer ...
This is a ONE-TIME ONLY special discount for early bird adopters.
And this is your one chance to get access to AdExpress Elite now, before the license goes up to $197.
Unlock your 1000 + niche icons, 20 ad templates and
Team Members feature today, before it's gone forever!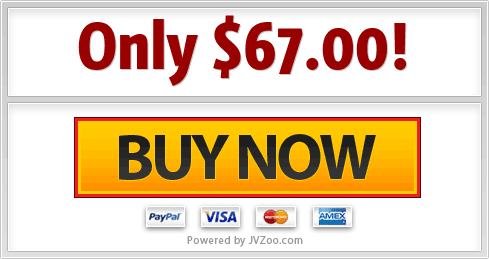 WARNING:
Once you leave this page, this offer will expire and you will not be able to return later
to take advantage of this deal.
Every effort has been made to accurately represent our product and it's potential. Any claims made of actual earnings or examples of actual results can be verified uponrequest. The testimonials and examples used are exceptional results, and don't apply to the average purchaser and are not intended to represent or guarantee that anyone will achieve the same or similar results. Each individual's success depends on his or her background, dedication, desire and motivation. As with any business endeavor, there is aninherent risk of loss of capital and there is no guarantee that you will earn any money